She Delivers Extraordinary Results Defined by Service & Expertise Meet Central Florida, Renowned Real Estate Agent Abby Nelson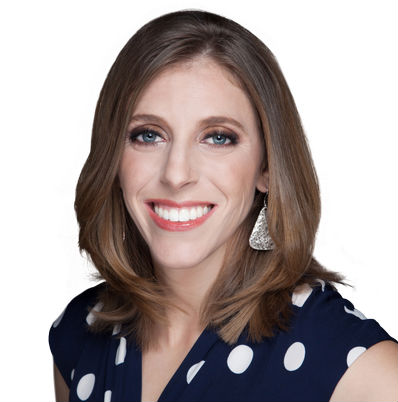 Q: Can you share with our audience, why you chose Real Estate as a career?
AN: I wanted a career where I could have a desk, but not be stuck at a desk! A profession where no two days are the same, needless to say, that's real estate. No two minutes are ever the same, let alone two days! 
Q: Can you tell us about some of the certifications you've earned?
AN: Five Star Professional, Certified Destressed Property Expert, e-PRO and GRI. 
Q: What can a potential buyer expect from you in the buying process?
AN: An extremely high level of customer service! My team and I stay in constant communication with our clients and do whatever it takes to ensure they feel comfortable with the buying and/or selling process. 
Q: If we interviewed all your past clients … what is "one" common word that comes up when they describe working with you?
AN: I think they would say that I'm extremely consistent. I always keep my word and do exactly what I say I'm going to do. I also have great follow up! 
Q: What's one lesson you've learned in your career that you can share with our audience?
AN: You need to always expect the unexpected! 
Q: What's the toughest part of your job?
AN: Not being able to deal with issues that are completely out of my control, such as vendor problems. It's tough, but I've learned to try and not let it get to me. 
Q: What do you enjoy most about living in Central Florida?
AN: Definitely the weather! I'm one of those people who is always cold, so the warm climate here is fantastic! 
Q: Which woman inspires you and why? 
AN: There's no one woman in particular. My inspiration is drawn from many different women who I've met through my lifetime. There are just FAR too many to list! 
Q: What are some of the challenges you feel women face today?
AN: In real estate, I feel for both men and women, it's a level playing field. In this business, you get back what you put into it. If you do the work, you'll see the results. In general, I feel that there is still somewhat of a bit of a double standard when it comes to women in leadership positions. Men are viewed as "asserting their authority" in a leadership role, while women are still somewhat viewed as being "pushy". 
Q: What advice would you give to young women who want to succeed in the workplace?
AN: There's no secret formula, nothing replaces hard work! You've also got to take care of the people that work for you; make sure they know they are appreciated.   
Five Things About Abby Nelson

1. If you could talk to one famous person past or present, who would it be and why?
Abraham Lincoln; he had the ability to bring people together regardless of what was dividing them.  
2. What simple pleasure makes you happy?
Watching my kids have fun! 
3. What's the best of advice anyone's given you?
You can't expect perfection from everyone, sometimes good is good enough. 
4. What app can't you live without?
Outlook! 
5. Your favorite food to cook?
My husband is the cook in the family, but I can put together a mean tasting trifle!