Integrative Nutrition Health Coach & Chef Carly Paige, Encouraging Better Health for a Better way of Living!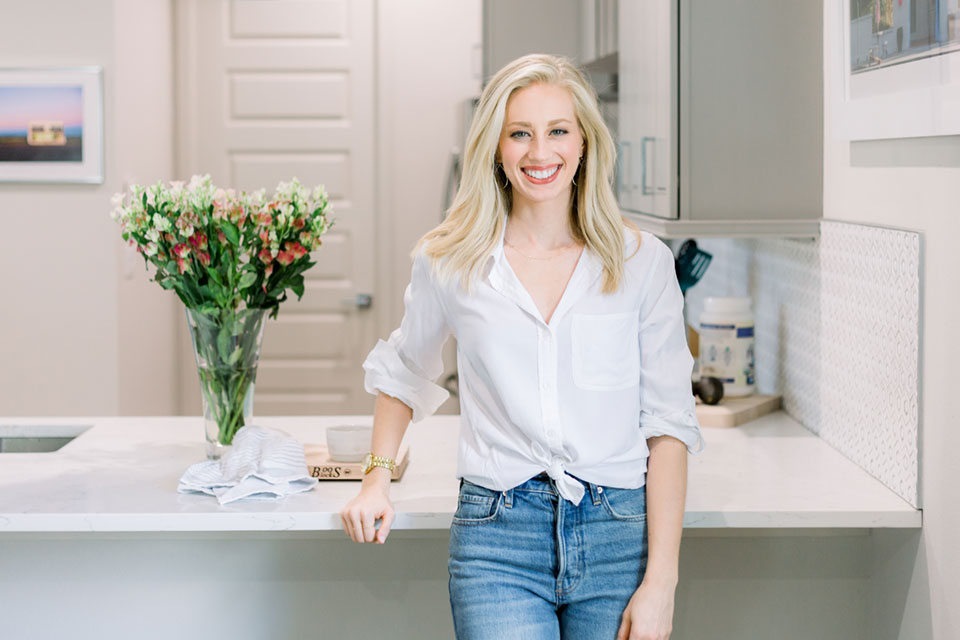 Q: Can you share with our audience, what your expectations were after college?
CP: When I was in college, I had no intent on having my own business and the idea of a career in health and wellness was a bit unclear. I graduated with a marketing and communications degree which I actually utilized in a corporate job for several years prior to making the switch to the business that I have today. 
Q: Looking back, what do you think it was that led your pursuit towards preventive health and wellness?
CP: I believe it is a culmination of experiences that led up to the right time and place. I have always had a passion for nutrition and wellness but was unsure of how to turn this into a career that I could be passionate about. I grew up cooking with the women in my family, so my interest in culinary started at a young age. As a young professional, my marketing role was within a hospital system and I saw firsthand how brutal reactive medicine could be. I knew that I wanted to be on the preventative side of healthcare, and that's when I began to explore what my options might be. 
Q: Tell us how you found Integrative Nutrition and the journey it's created for you?
CP: I found the Institute for Integrative Nutrition (IIN) first through research online but was reintroduced to it through a wellness leader who I had applied for a job with. The day I decided to enroll in the year-long certification I left my corporate job and have never looked back. Beginning my career in health and wellness with the IIN certification laid a great foundation of knowledge and credibility as I worked to grow my business and expertise. 
Q: What are some of your favorite meals you like to use in your cooking classes?
CP: There are so many! The black bean and spinach enchiladas are a fan favorite. These get requested almost every time I host a private cooking class. Every month is a different menu which makes it fun for my local community so that they can attend future classes and learn something new every time. 
Q: How did your company … Fit Living Eats come about?
CP: I actually started it as a healthy food blog years ago when I craved an outlet to be able to write about what interested me. It then grew as I grew professionally. First, seeing individual health coaching clients, developing online programs, hosting classes and events, and now working with private chef clients to prepare healthy foods in their home. 
Q: Did you think becoming an author was part of the journey? Share with us, some history about your debut cookbook … Simply Swapped Every day?
CP: I have always dreamed of having my very own cookbook, but honestly thought the process was less attainable and more far off than it was. As I began to take part in more community events, I felt the need to have a physical product that people could go home with. I decided I would put together a book that would act as a proposal that I would use to get publishers' attention. The next thing I knew, it turned into the book that I had always dreamed of. I ended up self-publishing my book and selling it at events and classes. It is now available on Amazon and boutique retail shops. The book is essentially practical tips for simple swaps to make in your day, routine and on your plate to increase energy and confidence from the inside out. It includes lifestyle tips, as well as over 75 plant-powered recipes that are simple and delicious. The goal is to encourage the reader to look at health in a new way – a way that is sustainable and as unique as they are. 
Q: Where do you see yourself five years from now?
CP: In 5 years I would love to be a best-selling author, have partnered with a well-sought after online platform to host cooking classes or maybe even have my own cooking show and appeared on the TODAY show. I really love educating through practicality – showing people, not just telling, and would love to do this on a much broader scale. 
Q: What's the greatest fear you've had to overcome to get where you are today?  
CP: The fear of failure and being good enough. These days it can be so easy to get wrapped up into comparing yourself to professionals who are several steps ahead of you, expecting to be at the same level they are. I've had to learn what it looks like to enjoy the process, learn from failure and really lean into an inner drive that can overcome these fears even on the worst days (because we all have them!). 
Q: Can you tell our audience one of the most memorable moments of your career?
CP: I would say that each milestone has been a memorable moment – from the first sample of my class aprons with my logo on them, my first guest post online, the first time I held my printed book draft in my hands, to the time that we got over 1,000 cookbooks delivered to our garage. Most recently, having the opportunity to compete in a culinary challenge on stage with a former MasterChef winner and getting a call from Westin Hotels & Resorts to activate a demo series at their national retreat was monumental. All of these moments are incredibly humbling and keep me moving forward. 
Q: What's one lesson you've learned in your career that you can share with our audience?
CP: Everyone has their own path. Although we can all learn from and support each other, no one knows your business and dreams as well as you do. I have encouraged the idea of saying "yes" in the beginning to opportunities out of your comfort zone as an opportunity to challenge yourself. I used to hate public speaking and now it's one of my favorite parts of my job. 
Q: Which woman inspires you and why? 
CP: So many! Professionally, I admire any woman who has stepped out and created her own professional path. I admire Sara Blakely and the empire she has created around Spanx. From watching her in interviews and in appearances, it seems as if she has maintained such a genuine and humble heart through all of her success. Personally, I'm inspired by my mom. She is an incredible role model in how she serves and loves her family and community. 
Q: What are some of the challenges you feel women face today?
CP: I would say that a big challenge I've personally experienced is being taken seriously. Many times, people think my business is "cute" or a hobby, instead of looking at it through a more serious lens. 
Q: What advice would you give to young women who want to succeed in the workplace?
CP: I would advise her to show up, do her best and prove that she deserves a seat at the table. If she doesn't take herself seriously, then no one else will either. It's okay to not know how to do everything and asking for help from those who are a few steps ahead is a good thing. Community over competition. 
Q: What's your advice for women in male-dominated fields?
CP: To demand respect from those around you through the way you present and carry yourself. Confidence and poise can go a long way. 
Five Things About Carly Paige

1. If you could talk to one famous person past or present, who would it be and why?
Oprah. I would love to hear her story beyond what she shares in public. I admire how she is incredibly well-rounded in her public influence and her desire to give back and share her influence with others. 
2. What were you like as a student? 
I was a quiet student. I rarely raised my hand and really didn't like the attention to ever be on me. I was compliant and dutiful. I can't even count the number of flashcards I must have used in my studies! 
3. If you were a superhero, what would your special powers be?
Sometimes I wish I could freeze time but still live in that moment. There are so many precious moments that I wish I could hold onto just a little bit longer. They say as you get older, time goes by more quickly and I feel that now more than ever! 
4. What app can't you live without? 

Instacart – I save about 7 hours of grocery shopping each week by having my groceries delivered to clients' homes! 
5. Which celebrity do you most identify with?
I would probably say Giada De Laurentiis. I used to watch her on Food Network growing up and loved the way she presented herself on camera. She has a love for food that runs deep within her family, just as I do.