She Provides Each Client, a Marketing-Driven Real Estate Experience! Meet Successful Orlando Real Estate Agent, Tiffany Pantozzi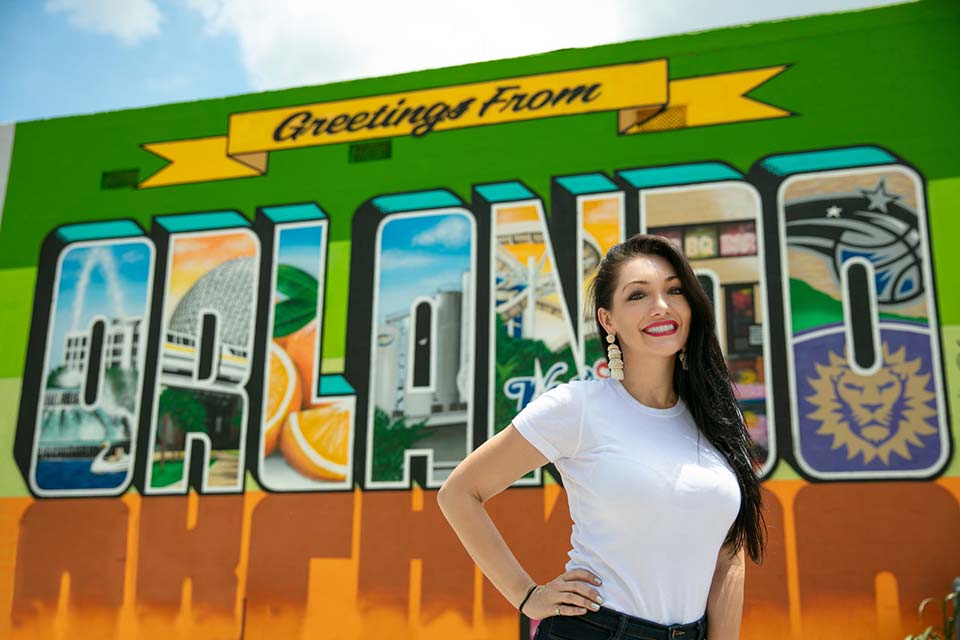 Q: Can you share with our audience, why you chose Real Estate as a career?
TP: I had recently sold my apparel company which I had started straight out of college and was looking for what my next venture would be. Given my professional skill set, I knew I had to follow a career path that would allow me the independence I was always used to having and the ability to share my expertise to the benefit of others. I also knew that there is more wealth created in real estate than any other industry and this is an industry that will always be relevant in our society. 
Q: What do you tell potential buyers who are comparing Buying Vs. Renting? What are some of the Pros and Cons?  
TP: I look at renting as throwing money away. Why pay off someone else's mortgage and let them build equity instead of building your own. There are always pros and cons to consider but I believe owning real estate is one of the safest investments anyone could make if purchased and managed properly. Of course, you have to have your finances in order to be able to qualify to purchase a property but that should always be the goal over renting. You can say a con to buying is the responsibility of maintaining a property, but a pro is that if you own that property and the property appreciates over time, you build equity and have the opportunity to acquire substantial returns where renters have nothing to show for their investment. 
Q: Do you typically represent buyers or sellers?
TP: I have a pretty good balance in my business of both buyers and sellers, but I do specialize in representing sellers. With my extensive marketing and sales background, I have strengths that are very beneficial to sellers when optimizing the exposure of their properties through advanced marketing strategies as well as knowing how to present and sell the property as well as aggressively negotiate to assure they sell their home for top dollar in the shortest amount of time. 
Q: How has technology and social media changed the way you do business?
TP: Technology and social media have changed the way the world does business and for me personally has been a game-changer. The ability to connect with people all over the world in minutes has broadened the reach I have and how I am able to connect with clients and build my business from anywhere. Instagram has been my biggest driver for helping me expose my business and services to thousands of people while really showcasing my personality and value proposition to ensure I'm also attracting the right kind of clientele that can appreciate and value the way I do business. 
Q: If we interviewed all your past clients … what is "one" common word that comes up when they describe working with you?
TP: Professionalism - I take my career very seriously. I am a full time professional and my passion for my business is very evident in all that I do to ensure my clients best interests are always top of mind. 
Q: Can you tell our audience one of your most memorable moments in your career?
TP: One of my most memorable moments would be receiving my first award in my Real Estate Career recognizing my growth in the business as a 20 under 40 rising star in real estate. To be recognized in a very saturated industry, gives me reassurance that my efforts have not gone unnoticed and further validate that my hard work is paying off. 
Q: What's one lesson you've learned in your career that you can share with our audience?
TP: The best lesson I can share is to not worry about what everyone else is doing in their business and stay laser-focused on your personal journey. There is plenty of business to go around, but you cannot compare yourself to others because everyone is different. Definitely get inspired by others but don't get caught up in comparing yourself. Stay laser-focused on your goals, be consistent and patient and you will see success in anything you set out to do!
Q: Which woman inspires you and why? 
TP: My mom, because she is the most selfless and caring person I have ever met.
Q: What are some of the challenges you feel women face today?
TP: I'm very confident woman will always stand up for ourselves. I think that there are still challenges how women are accommodated during and after pregnancy in the workplace … it can be discouraging for very successful woman to want to build a family because it is still seen as a weakness or disadvantage sometimes.

Q: What advice would you give to young women who want to succeed in the workplace?
TP: Always have confidence and stand up for yourself. Have a voice and have an opinion, you will be respected for it!
Five Things About Tiffany Pantozzi
1. If you could talk to one famous person past or present, who would it be and why?
I think it would be Lady Gaga. Her talents are so mesmerizing to me and she is so real and passionate about what she does, and her journey is very interesting to me. I would love to be able to just hang and talk to her. 
2. How do you release stress?  
I release stress by getting facials, massages and spending time in my Zen room at my house where I meditate and hang out with my animals!
3. If you were a superhero, what would your special powers be?
I would definitely have the power of mind-reading! It could be very valuable to know what people are really thinking vs what they are saying!
4. What app can't you live without?
Instagram for sure, I love it so much, it is fun to use, and I get daily inspiration from people all over the world!
5. Do you have a favorite TV show?
My guilty pleasure is Empire with my girl Cookie Lion and a second favorite is Succession!