Dedication, Experience & Knowledge. Meet Orlando Attorney, Deborah L. Moskowitz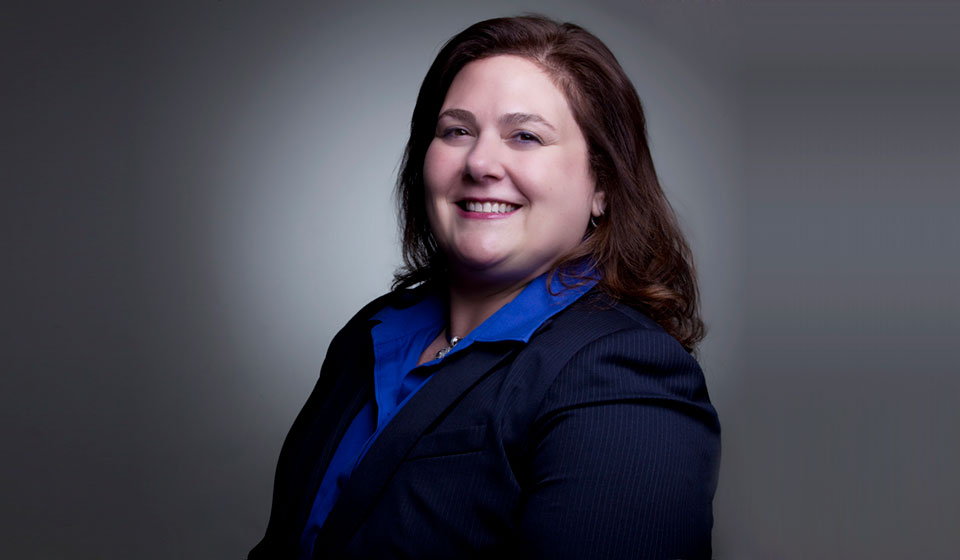 Q: Did you know while attending high school that you would pursue a career in the legal field?
DM: Yes, actually since Junior High School. We were allowed to job shadow for a day, and I went to work with our family's attorney. Needless to say, I was inspired and knew right then and there this was the career for me. 
Q: What expectations did you have after graduating and receiving your law degree?
DM: I pursued my law degree at the Cumberland School of Law because I worked for two Cumberland graduates in high school and admired the way they carried themselves in court. I knew that when I graduated, I wanted to be in court litigating cases.  
Q: What type of cases do you generally handle? 
DM: I defend doctors, hospitals, nursing homes and many other types of health care providers when they get sued. I also defend businesses from slip and fall cases, car accidents and employment claims. Most of the personal injury claims that I defend involve significant claimed injuries. 
Q: Can you share with our audience your work with Domestic Violence Victims as Assistant State Attorney of Florida?  
DM: I worked as an assistant state attorney in Seminole County for the 18th Judicial Circuit. The Domestic Violence Unit handled intake of domestic violence cases in the county, worked with victims to get them services they needed to be safe from their abusers, and also selected some cases to be taken to trial by our unit (not by the other trial divisions). We also helped develop a system to admit evidence in order to prove up domestic violence battery cases even if the victim was too scared to testify. I'll never forget a woman that I worked with who had been terribly abused by her boyfriend. I helped her get out of the situation and into a safe place to live with her child as well as connected her to other community services to help her get employment and get back on her feet. After the case was over, she gave me a little cherub playing the cymbals. She told me that I was her angel and that I wouldn't stop making noise in her ear until she agreed to leave a very unsafe situation. I still have it to this day. 
Q: Tell us about the community work your involved with?
DM: I serve on the Board of Trustees for the Legal Aid Society of the Orange County Bar Association, the Community Leadership Board of the American Diabetes Association, President of the University of Miami Orlando Alumni Club, and I also serve as a Court Appointed Guardian Ad Litem for children in the dependency system as well as volunteer as a Judge and Jury Advisor for the Orange County Teen Court Program. I also enjoy volunteering for Second Harvest Food Bank and just today, volunteered with Special Olympics. 
Q: Can you tell our audience one of your most memorable moments your career?
DM: There have been many, but one that stands out to me quite a bit was one of my last trials. It was a wrongful death case involving a pretty gory murder. The crime scene photos would have made the director of the Texas Chainsaw Massacre squirm. The parties and the insurance carrier had been negotiating behind the scenes while we were in the courtroom and settled the case when we were a few days into the trial. We waited for the jury to come out after being dismissed by the judge, because you always want to know what they were thinking, and almost every one of them came up and hugged my partner and me, telling us they were going to find for our client and not the plaintiff. While we were bummed that the case settled before getting to verdict, the clients were ecstatic, and that's what matters. 
Q: What's one lesson you've learned in your career that you can share with our audience?
DM: Be a great listener. What is important to you might not be the most important thing to your client. You have to identify the end game to achieve the desired result. 
Q: Which woman inspires you and why? 
DM: My mom. My mother worked more than 40 hours a week helping my father run his medical practice and still found time to take care of my brother and I, run the house, take us to swim practice, swim meets (even when she had to get up at 4:00AM on a Saturday to do it after working all week), and all kinds of other extracurricular activities. She did it all with a smile on her face and even now, she is my brother's and my biggest cheerleader. 
Q: What are some of the challenges you feel women face today?
DM: I've been practicing law for more than 20 years and yet I can't tell you how many times I walk into an office and immediately get asked if I am the court reporter. Many people seem to think that if you are feminine and respectful to folks that you won't be tough as nails when it counts. I am very proud to show folks that is not the case. 
Q: What advice would you give to young women who want to pursue a career in the legal field?
DM: Explore as many areas of the law as you can while you are in school. Find the one that interests you the most and go for it. 
Five Things About Attorney Deborah L. Moskowitz

1. If you could talk to one famous person past or present, who would it be and why?
Alexander Hamilton. I read the same biography that inspired Lin-Manuel Miranda to write the musical and I have been enamored with Hamilton ever since. While he never was President, his hands are all over our system of government. He came from nothing and not only made something for himself, gave back immensely to his country. 
2. Do you have a favorite quotation? 
If you love what you do, it isn't really work. 
3. Where is your favorite city? 
Verona, Italy
4. What app can't you live without? 
On The Go Time. It is a billing application that interfaces with our firm's billing software. I can enter tasks contemporaneously in our system as work is completed. 
5. Do you have any hobbies?
I love to bake, both savory and sweet. I also took the entire Wilton method course in order to learn how to decorate cakes. I love making the birthday cakes for my nieces and they love thinking up more complicated cakes for their auntie to make each year!