Read Our Exclusive Interview with Author, Entrepreneur & Community Activist, Joanie Holzer Schirm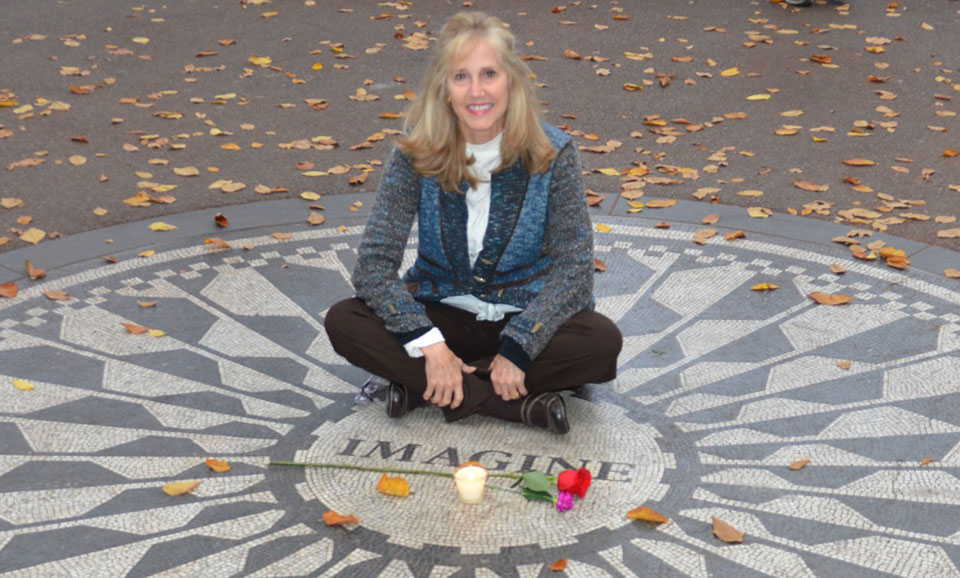 Q: Let's turn the clock back … after high school graduation, can you tell us what type of career you wanted to pursue?
JHS: Believing I was destined to play a significant role in uncovering the secrets of human history, growing up, my dream job was to become an archeologist. When I entered Florida State University, I assumed I'd more likely become an English or history teacher. By the time I left college, I wasn't close to any of these endeavors. Little did I know I'd spend the last chapter of my life as a writer combining meaningful aspects of all three of these professions.  
Q: Author, Entrepreneur, and Community Activist … can you share with our audience, what inspired you to take on these dedicated roles?
JHS: The significant roles my parents, Oswald and Ruth Holzer, played in shaping my take on life cannot be overstated. It took me decades to understand how profound their imprint was in creating the way I recognized possible opportunities and pursued them with an unrelenting, can-do attitude while others backed away or gave up along the way. With this DNA-implanted attitude, I've worked in professions where I had no formal training but studied and worked hard, learning what was required to meet with success in both marketing and management roles. 
At a young age, witnessing my parents acts of kindness and sense of 'rightness," my dedication to social justice was formed. They taught by example to pursue humanity's higher and better nature, which is sometimes difficult to see amidst the conflict and chaos of everyday life. In all I've accomplished, this approach has played its part in attracting others to help with worthy causes; people who feel the same and will commit like-energy to the mission. 

I became an entrepreneur, starting an engineering consulting business in 1991 after being laid off by a large Fortune 50 company that had acquired the engineering/environmental consulting company I'd worked with for eighteen years in Atlanta and Orlando. My boss, Jack Parker, who'd already left that company, encouraged me to go from a marketing career to a leadership role as majority owner and founding president of a new Orlando firm, Geotechnical and Environmental Consultants, Inc. (GEC). Jack inspired me to believe in myself, and for seventeen years, I never looked back. My business partners were all talented engineers I'd worked with, and together we made a productive team. 

During GEC's successful growth, as boss-in-charge-of-myself, for extracurricular activity beyond my family life raising my daughter Kelly Schirm Lafferman and son Derick Schirm, I chose community activism to help brighten the future of my community. Initiatives I served on involved transportation, sports, mentoring women and students, economic development, the high technology industry, environmental land use, public education, and more. I served on advisory boards; all whose goal was to build a better Central Florida. Friendships forged through hard work for the mutual benefit of the community still exist today. 

For six years, I served as the volunteer Chair of the bid and host committees for World Cup Orlando 1994. As the smallest and most unexpected venue, we were chosen as one of nine stadiums to host FIFA's first World Cup in America. The extraordinary opportunity allowed me to meet and work closely with Central Floridians from every walk of life and with people throughout the world. During this peak experience, I saw the awe and wonder of our community come together to ultimately be named 'the best venue in the best World Cup ever." 

After seventeen years of running my company, I sold my shares internally and put on my new career-in-the-making hat: Author. Borrowing the traits of archeologists, history, and English teachers, I examined and wrote about the tumultuous life of my Czech refugee father before, during, and after WWII. I traveled the world, physically and virtually, uncovering every detail of his life and that of his nearly eighty correspondents from a treasure trove of letters he'd hidden away after the war. Once translated, their voices told me where to go and what to investigate so I could adequately tell their stories and share lessons learned with the world. Along the way I met other 'children' like me, curious about their parent's wartime account, usually not revealed in full to we children. My life is much richer through these bonds formed with people across the globe. This exploration led to two nonfiction books: Adventurers Against Their Will (2013 Global eBook award winner for Best Biography) and My Dear Boy: A WWII Story of Escape, Exile, and Revelation (Potomac Books, 2019).

Echoing with modern-day relevance, each book shares lessons from the past, inspiring us to work together to create a more peaceful and caring world. As I share what I've learned and speak about where the world is now and where we want to go, I've added "sought-after-speaker" to my resume of unexpected twists and turns. 

Q: Tell us about your role as founding president of the Central Florida Sports Commission. What was the need you saw and how has the foundation progressed? 
JHS: After Orlando in early 1992 was chosen as a World Cup 1994 venue, Orange County Mayor Linda Chapin asked me to help her put together a sports commission. She recognized during the time I'd been volunteering as chair of the bid committee that Central Florida would benefit from an organization focused entirely on the promotion of sports. I volunteered, and soon made the recommendation that the sports authority's support should come from the three counties and the City of Orlando which were already engaged in the World Cup effort. They understood other opportunities might be available if we approached it as a region. With a vote of the county commissions, Orange County, with the most sports venues along with the City of Orlando provided the majority of the funding, with Seminole and soon after Osceola counties contributing to the formation of Orlando Area Sports Commission. 
I served for a year as a volunteer President and established a board of advisors. Charley Williams served as the first Executive Director. Under his leadership along with the Florida Citrus Sports organization, Orlando was chosen by the Atlanta 1996 Olympic Organizing Committee as a host site for women's soccer, making the sports debut in the Olympics. In Orlando's stadium, Team USA beat Sweden and went on to win the first gold medal in the sport. On the field for the USA was Michelle Akers, who'd been a world-class player at the University of Central Florida. 

Today, the Greater Orlando Sports Commission includes these original government partners plus Lake County and a bounty of private entities that help build success. GO has hosted well over 1,300 events, represents an array of venues ready to host and support championships all year long with a total economic impact exceeding $1 billion in direct spending throughout Central Florida. Greater Orlando Sports' terrific staff is led by CEO Jason Siegel. Among many events, our community is once again pursuing World Cup involvement. This time the quest is to be one of sixteen venues for 2026 FIFA World Cup's quadrennial international men's football championship hosted jointly by Canada, Mexico, and the United States. Ole Orlando. 

Q: You're currently a capital campaign co-chair for the new Holocaust Museum for Hope & Humanity in downtown Orlando. Can you tell us more about these organizations and your role with them?
JHS: When I was a child, only one pair of my grandparents were alive – my mom's parents, Horace and Emma Lequear, Christian missionaries that had served in China for two decades, where my mother was born. I knew my paternal Jewish grandparents, Arnost and Olga Holzer, and my great-grandmother, Marie, had perished in the Holocaust. When I was forty-five years old, I learned that forty-four Jewish relatives died in the Holocaust at the hands of the Nazis. After the discovery of my dad's letter collection in 2000 and their translation to English in 2008, through their words, I got to know many of these people who lost their lives. I fell in love with my missing grandparents, got to know their kind manner, and appreciation for their only child (my dad). When I finished reading their letters, I mourned their loss. These messages were the only tangible remains of their lives. 
Over the past decade, as I've been writing my books, modern-day worldwide migrant stories exploded in the news of fragile human beings caught up in war, persecution, and danger. I realized I needed to share my grandparents' stories along with my father's friends—correspondents in his letter collection—who'd either lost their lives or been forcibly displaced from their homeland by the Nazis. In their own words, the letters share what was happening within these people. What it felt like; how it really was. And is. If we listen, the past teaches us what we need to know to change the future. 

Over the years, I've volunteered with our local Holocaust Center at teacher training sessions, book clubs, and on special occasions. An exhibit titled Displaced Person now tells the story of my father at the Center. I was the honoree for this year's Dinner of Tribute, which included a play, My Dear Girl, about my father and I—me in the present, he in the past—premiered at the dinner. I have come to know firsthand the importance of the Holocaust Center's work and why we must educate new generations not only to care but to care enough to act when hatred raises its ugly head. On a City of Orlando provided spectacular property at the northern gateway to Orlando's downtown, a new museum is planned, the Holocaust Museum for Hope & Humanity. I have the honor to be one of the capital campaign co-chairs. 

The new museum is dedicated to using the history and lessons of the Holocaust to build just and caring communities free of antisemitism and all forms of prejudice and bigotry. Our objective in the building of the new Holocaust Museum is to expand our impact to educate, motivate, and inspire change today and prevent history from repeating itself tomorrow. The message is as much for the world as it will be for our community, which considering current hate crime trends worldwide, it is needed now more than ever. 

The already existing UpStanders: Stand Up to Bullying Initiative by the Holocaust Center reaches over 25,000 students. In sixty-five schools in Orange, Osceola, and Seminole counties and other private and parochial schools that have benefited from this two-year, the multi-phase curriculum gives students the courage, confidence, and tools to stand up for themselves and their peers. This will be one of the primary continuing goals for the new museum where we learn from the past and celebrate the Upstanders who bravely stood up to the Nazis. The Museum and education program will also honor contemporary people who stand up for those in need of protection, regardless of ethnic background, faith, or differences that somehow create dangerous situations. The new Holocaust Museum for Hope & Humanity will stand as a beacon of light and emblem of our community's commitment to making Orlando one of peace, respect, and justice for all people, reflecting our shared values. For individuals and companies wanting to support this transformative cause, I welcome hearing from you at joanie@joanieschirm.com   

Q: Can we expect another book sometime in the future?
JHS: Yes! I already have one waiting for release, Steadfast Ink, which gives a behind the scenes look at my emotional decade long journey of discovery. The title comes from the importance of steadfast ink within my father's WWII letter collection. Many of the letters are the only artifacts that exist for people Dad loved and was forced to leave behind. The decades' old black and blue ink made it possible for him to maintain a continuing bond. 
I'm also in preparation for a book about my mother's side of the family that includes some of the first European settlers from the mid-1600s in New Amsterdam, now the southern tip of Manhattan Island, New York City. Mom was born in China and met and married my father near the steps of the Temple of Heaven in Peking (Beijing) in 1940. Their love affair lasted sixty years before dying within two days of each other in 2000 as the new millennium dawned. 

My books are available wherever books are sold. For book trailers and more information, please visit www.joanieschirm.com I love to hear from readers, so please reach out and let me know what you thought of the real stories. 

Many readers contact me with stories of their quest to uncover family history. Increasingly popular are the multitude of genealogy research sites such as Ancestry and Geni.com as the digitation of global records grows. We all come from an immigrant experience of one kind or another. Some like my father, persecuted, because he was Jewish, are forcibly displaced. In displacement, people often lose home, native land, possessions, family, and friends. The stories of how people go on with life always move me. Dad went on to become a beloved family physician in Melbourne, Florida. 

Others, like within my mother's lineage, make the hard choice to leave their homelands for reasons of famine, economic upheaval or opportunity, environmental catastrophe, or religious persecution. Genealogy research continues to evolve. For example, scientists are still unable to fully explain the peopling of early North and South America, as ancient DNA now tells a story previously unknown about how those who became American Indians migrated to here. 

My recommendation to all is to learn about your family history. You will understand your own being in a much more profound manner when you know where and who you came from.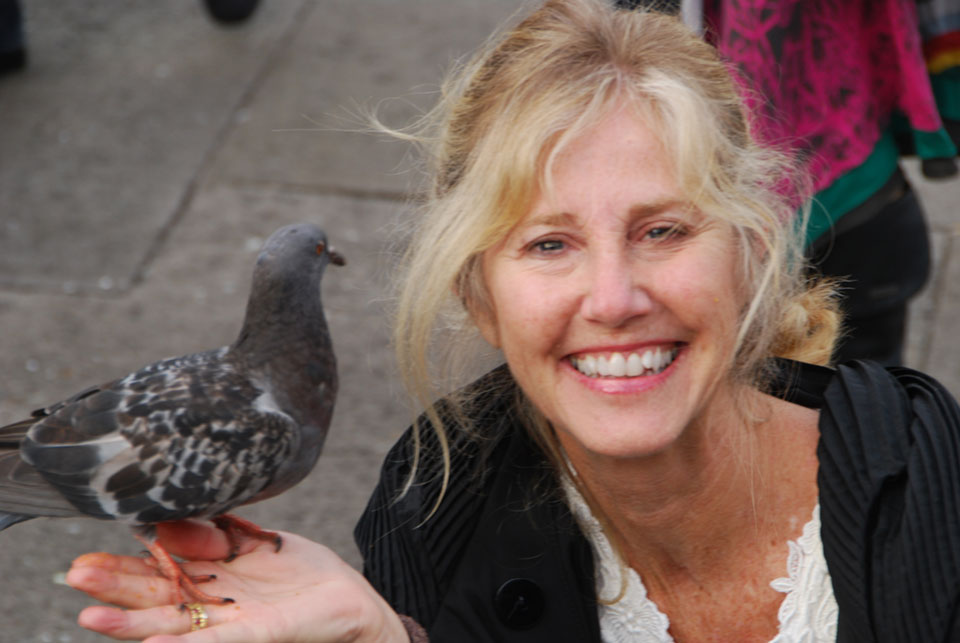 Q: What's the greatest fear you've had to overcome to get where you are today?  
JHS: Public speaking used to make my knees shake, and my voice quiver. In my mid-twenties in Atlanta when I began marketing engineering services, I became active in economic development and marketing (SMPS) and real estate development (NAIOP) associations. I was sometimes the only woman in attendance at these meetings. As I went up the committee ranks, I found myself quaking in my heels when I delivered information before a big crowd. Over time, after I prepared and practiced and realized I knew what I was talking about, I focused on my audience, visualized success and gained confidence that has stayed with me today. One claim to fame was becoming the first woman and first associate member named to the National Association of Industrial and Office Parks (NAIOP) board of directors. Apparently, I'd gotten my voice quiver under control. 
Q: Can you tell our audience one of the most memorable moments of your career?
JHS: Looking back, I think the most memorable moment that shines bright wasn't directly related to my engineering work world. It occurred during my volunteer assignment when as chair for the World Cup bid committee, Orlando was selected as one of the venues to host the 1994 FIFA World Cup. Before the announcement, only three people, my husband, Roger Neiswender, my co-chair, Michael Clary, and I learned hours before that we'd been chosen. We kept it to ourselves until it became official as we watched the global television broadcast before a packed, euphoric gathering at Orlando's Church Street Station Cheyenne Saloon. 
Our rag-tag volunteer committee began in 1988. Over the following year, twenty-six great American cities started to compete in the World Cup USA 1994 process for the coveted nine spots. No one thought Orlando had a chance. With eight other premier US cities, we ended up being the only venue in the Southeast US and the smallest media market. Our secret? Employ as many volunteers as we could with the biggest hearts and can-do attitudes to outdo all the competitors. Plus, the reputation of Orlando as the world's number one tourist destination helped us make our case, even when sometimes those within the tourism industry didn't think we should pursue and doubted that we could succeed. What followed in summer 1994 was three-weeks of world-class soccer and world-class fun, inside and outside the stadium. It changed how we saw our community forever, providing us with confidence for what else was achievable if we just put our hearts into the effort. If you want to see more about Orlando World Cup 1994 experience, visit YouTube: https://www.youtube.com/watch?v=DzYY_pQOHI4

My writing career consists of a multitude of memorable moments. Many are "synchronicities" where coincidences occur that are unexplainable. I keep a list, and I'd love to amaze you, but the file won't fit in this interview. 

One accomplishment that I'm proud of is attaining a blurb from Former Secretary of State, Madeleine Albright, for my first book. Like me, she has a Czech heritage and is very active in an organization I support, The American Friends of the Czech Republic. We met at an event in Prague, Czech Republic, a year before the book was published. I told her a little about the story, and she showed genuine interest. When it came time to gather testimonials, I sent her four sample chapters. After waiting patiently for three months, on my birthday, I received a personal letter, authorizing me to use the following "blurb." 

"Adventurers Against Their Will is a brilliant and compelling account of men and women caught in the turbulence of war. Part insightful history and part family drama, the book leads readers on a journey into the past, answering many questions and posing new ones along the way. Joanie Schirm has made a fresh and vital contribution to our understanding of World War II's impact on the lives of people in Central Europe."  

Q: What's one lesson you've learned in your career that you can share with our audience?
JHS: This two-fold lesson comes from a lot of experiences which didn't all end well, but I took what I learned and now employ it in work-related or volunteer activities for worthwhile causes. 
There is no substitute for being active in your community, doing selfless work for the right reasons. It helps both you and the community achieve something meaningful. Thus, Lesson One: Get more through giving than taking, and along the way, you develop lasting, trusting relationships. 

Lesson Two: If you're in search of significant help for your cause, and you don't already have a connection within the organization, start as high up on the corporate ladder of authority to begin a conversation. Be authentic and come prepared with why the involvement you wish for makes sense for them. You must be able to imagine the situation through their eyes, walking in their shoes. Plus, try your best to exceed their expectations while working together. 

Q: Which woman inspires you and why? 
JHS: It's hard for me to pick one woman as there are many in history as well as today that inspire me to dedicate my energies to the common good. 
One woman that few know her name is Emilie Schindler, the wife of Oskar Schindler who is well known from Steven Spielberg's movie, Schindler's List. As much of my research over the past decade supporting my books has been in the period leading up to, during, and after the Holocaust in Europe, I've come across stories that need broader telling. Emilie's role in helping save the lives of 1,200 Jews during World War II is one of those. As her husband Oskar, a member of the Nazi party, realized the brutalities of the Nazis toward his Jewish laborers, he began to outsmart the Nazis to save lives. Emilie was more than just standing by. She sold her jewelry to buy food, clothing, and medicine for the workers. She courageously looked after sick workers in a secret sanatorium with black market bought medical equipment. One survivor later recalled, "There is an old expression: Behind the man, there is the woman, and I believe she was the great human being."  

What is vital about Emilie's story and other Upstanders who risk their lives to save others is that it challenges us to consider what we would do if we were in the same position. Under significant threat of personal danger, would you find the courage to stand up? What are the personality traits—patterns of thoughts, feelings, and behaviors—that we can reinforce through education for future generations that help them recognize something is wrong and make that brave choice to stand up for what is right and do what is needed to support and protect someone who is being hurt? 

In Central Florida, we've been lucky to witness several outstanding women who've stepped into leadership roles, including Linda Welch Chapin, the first Chairman of the Orange County Commission in 1990 under the revised county charter. Linda inspired me from the moment I first observed her from afar beginning in 1985 when she was selected by the Orlando Regional Chamber of Commerce to head their "Project 2000," setting millennial goals for the city in the areas of economic development, the arts, and transportation. Next, she ran successfully for a county commission seat and employed what she learned in Project 2000, setting related goals into action supported by local government. Linda has spent her life working for the common good. Setting aside surface political differences as she works, Linda has sought solutions to essential issues that affect us all. Her energy and unselfish commitment to our community has and continues to inspire many, young and old. 

Q: What are some of the challenges you feel women face today?
JHS: The good news is that young women activists, appreciative but tired of hearing we 'seasoned' women talk about what we fought hard to achieve are now marching forth to ensure we don't lose those rights. These include women's reproductive rights, opening fields through education previously stereotyped for men, voting and civil rights, and more. They recognize that progress is not linear. These 'rights' are always hard-won and must continue to be protected and extended. 
The gun violence that touches every community challenges us all. I believe we'll find common ground solutions under women's leadership for change. Freedom of women to choose who they will become has made significant progress, but we still have a long way to go breaking from stereotyping. Watching the United States women's national soccer team stand up for equal pay to the men's team inspires younger generations to continue to work for social justice. We still have much to do. 

Q: What advice would you give to young women who want to succeed in the workplace?
JHS: Work hard. Be prepared. Always do your homework so you can be smart in the room, also known as: Know your stuff. Show up. Keep coming back. Listen politely and speak up with confidence, impressing the socks off the men and women when they least expect it. Volunteer for important assignments on activities, committees, and leadership positions that can change the workplace, or the community, or the world. Mentor other women. Have a healthy life beyond the workplace. Balance matters. 
Five Things About Joanie Holzer Schirm

1.If you could talk to one famous person past or present, who would it be and why?
Vaclav Havel, a Czech writer (poet, essayist, playwright), statesman and former dissident who served as the last President of Czechoslovakia (after communism from 1989 until 1992 when Slovakia separated), and the first President of the Czech Republic until 2003. For me, Havel's writings echo for today more than most any writer. 
From the 1992 cover of my favorite of his books: Summer Meditations:  

"…not only a timely and necessary testament of events in Eastern Europe but a profound reflection upon the nature and practice of politics and the stirring call for morality, civility, and openness in public life throughout the world." 
Read Havel's book and my own My Dear Boy, and you'll understand why I long for the superhero power that I mention below.

2. What's the best advice anyone's given you?  
"You can do it. Start your own company."
3. If you were a superhero, what would your special powers be? 
The power to bring complete peace and love to our world. (Think John Lennon's Imagine song lyrics.) 
4. Do you have a favorite quotation?
"Do unto others as you would have them do unto you."
5. What's your favorite food to cook? 
Peanut butter and jelly sandwich. Does that count?