An Exclusive Interview with Hall of Fame Golf Legend Annika Sorenstam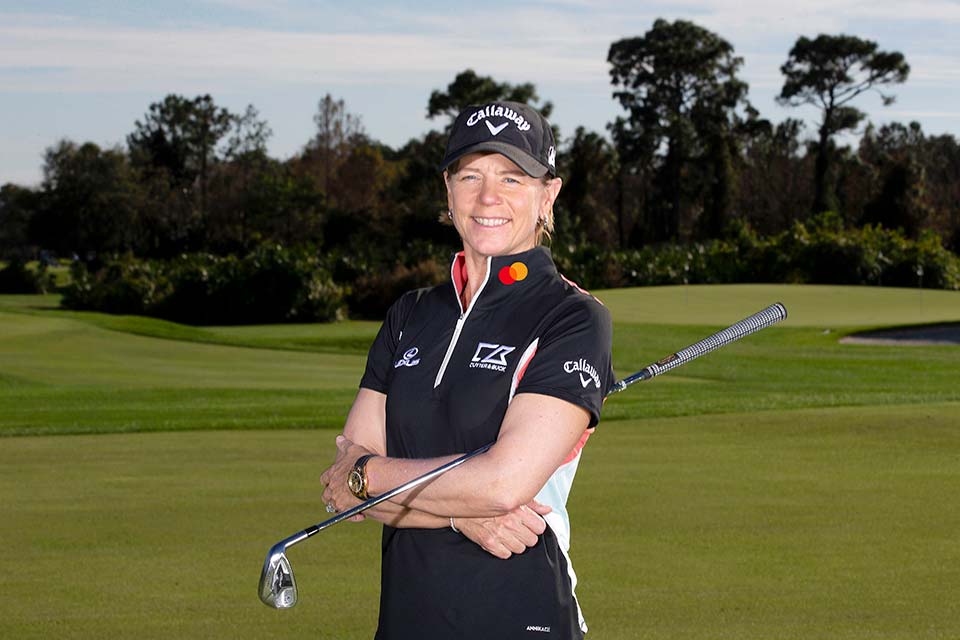 Annika is often regarded as the greatest female golfer of all-time.  During her 15-year, Hall-of-Fame career, she rewrote the LPGA and Ladies European Tour record books, won countless awards, and changed the way women's golf was played, viewed and covered.  
She amassed over 90 worldwide victories, including 72 on the LPGA and 10 Major Championships.  Annika holds a record number of Rolex Player of the Year awards (eight) and Vare Trophies for the lowest scoring average in a season (six). As the only female to break 60 in an official event, she has been nicknamed "Ms. 59."  Perhaps most notably, Annika received worldwide media attention when she became the first woman in 58 years to play in a PGA TOUR event at the 2003 Colonial Invitational. 

Annika stepped away from professional golf after the 2008 season to focus on her family and the ANNIKA brand of businesses, which include the ANNIKA Collection of high-end women's golf apparel and ANNIKA Course Design. In 2007, she created the ANNIKA Foundation, which provides golf opportunities at the junior, collegiate and professional levels while teaching young people the importance of living a healthy, active lifestyle through fitness and nutrition. 

The Foundation annually conducts six major tournaments in the United States, Sweden (2), China, Argentina and New Zealand for aspiring junior girls along with the ANNIKA Intercollegiate presented by 3M, a college tournament featuring 12 top Division I schools. It has annually enjoyed the strongest field in all of college golf since its inception. With the support of Stifel and the Haskins Commission, the Foundation created the ANNIKA Award presented by Stifel in 2014, which is given annually to the best collegiate female golfer. 

Her global success in golf and knowledge of business has enabled her to become the first and only female golfer to create a successful brand of businesses, as featured in Duane Knapp's book BrandStrategy, Inc. Annika's brand has also been featured in Brandweek, the New York Times, Fortune Magazine, SportsBusiness Journal, Success Magazine, USA Today, and Wine Spectator to name a few non-golf publications.

To read more of our exclusive interview with Annika Sorenstam, click here.