Common Sense Leadership & A Voice of Commitment to Her District. An Exclusive Interview with District 1 Commissioner, Betsy VanderLey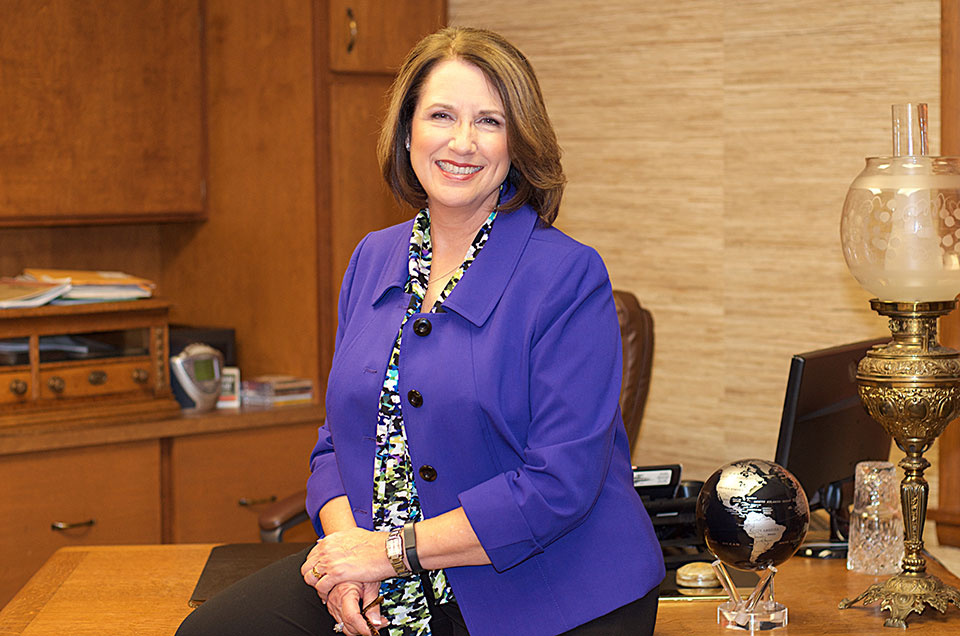 Q: After you completed your education, where did you feel your career path would take you? 
BV: The birth of my first child interrupted my education. I had envisioned raising my family and then returning to school to complete my degree. As the saying goes, "you make your plans and God laughs." Things did not go as I had planned. At the time that seemed frustrating, but now, looking back I can honestly say that the life I have lived has been so much more interesting and fulfilling than the one I had planned. 
Q: What was your first job? And how did it shape or impact you?
BV: My first paid job (aside from babysitting) was at 14, I worked in a daycare that our neighbor owned. I got off the bus from school and walked to my job. I changed diapers, cleaned, and helped care for the children until 6:00 when the daycare closed. I learned that there is no job that is beneath me, that any job you have is worth doing right and taking pride in doing it well.  
Q: What inspired you to serve your community as a Politician?
BV: I have been actively involved in my community for decades through Rotary club, volunteering to build homes for injured vets, assisting with a homeless charity and more. When my father ran for Mayor of our small town, I saw how community service can be used in political office as well. I was inspired to help others run for office by working on their campaigns. That activism naturally evolved to taking a more public role and eventually culminated in running for the office I now hold. 
Q: Can you share with our audience, what your platform is and what you hope to accomplish as an elected official?
BV: My area is one of the fastest growing in the state and contains Walt Disney World, Universal, and SeaWorld. As such, most of my focus has been on ensuring that we preserve green spaces and increase our park lands while pushing for smart development and the infrastructure needed to support the growth. I have been able to add a 220-acre park, which is now being master planned. I have also moved up new roads and improved roads. And, I have worked with our Parks Department to increase and connect all of the bike trail infrastructure to provide a network of trails in my area.    
Q: Why do you think women remain underrepresented in business and politics?
BV: I believe women often operate under the assumption that they must be an expert in a field before they will jump in. That is a false assumption. I used to tell my kids that it is hard to steer a car that is in park. Once you are moving you can always course correct. Do not be afraid to make mistakes, they are only failures if you don't learn from them and move on. If you do use those mistakes to learn, they are lessons and not failures. 
Q: What advice do you have for young women who want to pursue a career in politics?
BV: Have a firm grasp of what your goal is and don't waiver from it but, understand that you will need the trust and confidence of others to accomplish your goals. There are always going to be many routes to that one goal, be open to ideas from others as they may provide a different (and sometimes better) route to your goal. As the saying goes, "if you think you are leading and no one is following you, you are just out for a walk."  
Q: What is one skill you believe that women should have to facilitate a successful career in politics?
BV: Listening. You can't learn anything new if you are the only one talking. You already know what you know. You need to learn what you don't know and cultivate trust. You can only accomplish that if you listen.  
Q: What's one lesson you've learned in your career that you can share with our audience?
BV: Check your ego at the door. Don't buy into the narrative that you are really good, or really bad. You aren't nearly as good as some will say and you aren't as bad either. Make decisions for the betterment of the community, not the betterment of yourself.  
Q: What has been your greatest achievement as an elected official so far?
BV: I would say it is a tossup between the 220-acre park, the miles of additional trail infrastructure, or the hundreds of acres in wetland I have added to conservation. 
Q: What's your advice for women in male-dominated fields?
BV: Don't get offended. Set your feelings aside and evaluate people based on their actions and not their words. Also, stand your ground, if you know you are right, say so. Stand up for your beliefs. 
Q: Which woman inspires you and why? 
BV: My daughter is my hero and inspiration. She is a Blackhawk helicopter pilot in the US Army. Her everyday existence is all about achieving and rising to the top in a very male dominated field where she is always the smallest person. She excels without trading off her femininity. In other words, there are pedicured toes in those army boots.  
Five Things About District 1 Commissioner, Betsy VanderLey

1. If you could talk to one famous person past or present, who would it be and why?  
Winston Churchill, he led the world during a very dark and desperate time with integrity, vision, and optimism.  
2. Do you have a hidden talent? 
I can sing (but don't ask me to dance)
3. If you were a superhero, what would your special powers be? 
Seeing the future. 
4. What app can't you live without? 
Audible, I love to read! 
5. What's the best advice you've ever received? 
My dad used to say, "you may not learn, but you will be taught", I want to learn. I remember every day that there is some new piece of knowledge that I need but may not yet possess. Be a lifetime learner.