Her Practice is Limited To Immigration Law With a Concentration on Cases Involving Family-Based Immigration, Citizenship, Deportation Defense & Waivers/Appeals. Meet Orlando Attorney, Gail Seeram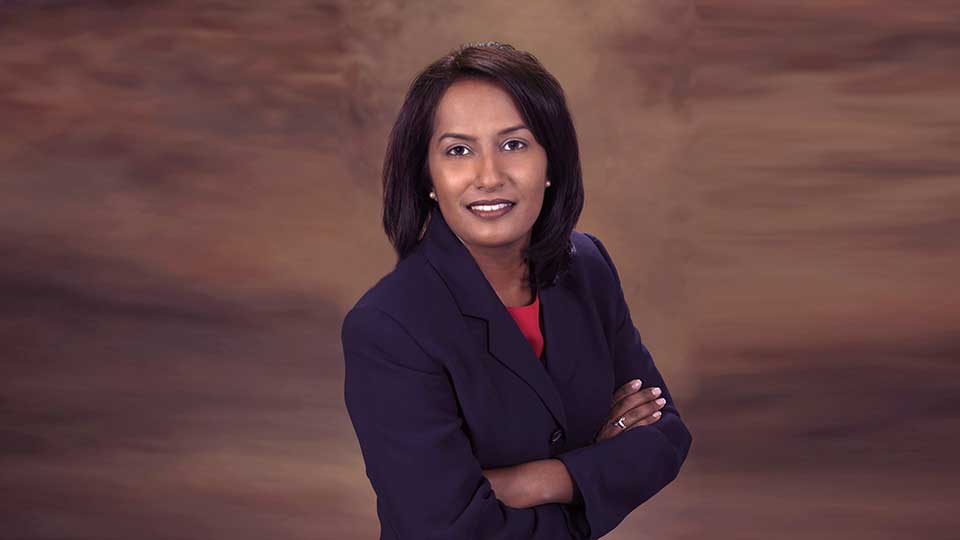 Mrs. Gail Seeram is a past-president of the American Immigration Lawyers Association (AILA) Central Florida Chapter. Currently, she is the former Chair for the U.S. Immigration and Customs Enforcement (ICE) Liaison Committee and worked with ICE supervisors and directors on policies and issues that affect immigrants and their attorneys in the Central Florida. She is the former liaison for U.S. Citizenship and Immigration Services (USCIS) Orlando Field Office. These are elected positions where she was chosen by her peers to serve and represent the best interest of local immigration attorney and their clients.
In addition, Mrs. Seeram chairs the Caribbean American Advisory Committee of the Orange County Sheriff Office and has organized over a dozen community forums to educate citizens on their rights.  She is the former chair of the Orange County Children and Family Services Board, assisting in issues that affect foster and delinquent minors.  Also, she continues to partner with organizations such as the American Civil Liberties Union and local business chambers to speak on immigration issues that impact the community.  Lastly, she is the founder and executive director of the GAIL Foundation (www.GailFoundation.org) that helps children in need by building playground equipment for orphanages in third world countries.

Upon her graduation from law school, Mrs. Seeram was admitted to the Connecticut Bar in May 1999 and the New York State Bar in June 2000. In August 1999, she worked as a Senior Attorney with PricewaterhouseCoopers located in New York, New York.  In 2003, Mrs. Seeram decided to focus on establishing her own law firm. Headquartered in Orlando, Florida, USA, the Law Offices of Gail S. Seeram, P.C. strives to provide effective, efficient, and quality immigration legal services to all clients.

Q: Can you share with our audience the type of pro-bono work you do?
GS: Our pro-bono work is focused on battered immigrant women who qualify to self-petition for legal status in the U.S. based on the Violence Against Women Act (VAWA).
Q: What advice would you give to young women who want to pursue a career as an Attorney?
GS: There will be days when you cannot see the finish line but close your eyes and dig deep for inspiration and work towards that goal of becoming a lawyer.
Q: What are the best practices you have employed to build a successful career? 
GS: Place yourself in the shoe of EVERY client in order to understand their emotions and goals.
Q: Can you tell our audience one of your most memorable moments your career?
GS: Our office took a pro-bono case of two minor girls who lost their mom to cancer, and they did not know their immigration status. We got them their green cards and they came to the office and insisted on recording a video to say, "thank you."
Q: Which woman inspires you and why? 
GS: Michelle Obama
Q: What are some of the challenges you feel women face today?
GS: Women are commonly called by their first name and are judged by their appearance whereas their male counterparts do not face these two challenges.
Q: Can you tell us how you manage your work life balance?
GS: Every day presents a new challenge so be flexible in scheduling and creative in problem solving.
Five Things About Gail Seeram

1. What's your favorite family tradition?
Christmas time and making traditional meals such as garlic pork, pepper pot, fruit cake and going to church.
2. What's your favorite thing to do in your free time? 
Gardening and growing organic vegetables
3. What TV shows did you watch when you were a kid? 
Little House on the Prairie
4. Are you a morning person or a night owl? 
Night Owl
5. Favorite Dessert? 
Flan